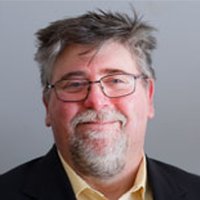 By David Wilson, Global Offering Director for Solar and Telecom Energy Solutions at Vertiv
Today, sustainability is firmly at top of the agenda for telcos around the world. They are under pressure to comply with stringent laws and regulations, they're grappling with growing energy costs driven by increasing demand on traffic and edge solutions – and are expected to achieve good environmental, social, and governance (ESG) ratings by investors. Sustainability also represents great business opportunities. Integrating sustainability into the overall commercial strategy can be a driver for business growth, help to avoid cost and risk, and increase companies' abilities to attract and retain talent – all whilst making positive impact on employees, society and the planet.
Operators clearly have plenty of obligations to meet and they have already made strides in tackling their energy consumption. The industry was an early adopter of solar energy and today telcos are looking to expand their adoption of renewables (wind energy, solar PV and lithium-ion battery storage) to deliver a resilient, reliable and green energy supply.
Whilst the industry should certainly be commended for these efforts, there's more that can be done. Indeed, a recent study by Vodafone found that, among so-called 'future ready' companies, only 51% reported that they had 'a clear strategy for investment in sustainability with a clearly defined budget', with 17% only 'making investments from time to time' and 4% not investing at all.
With a growing impetus to 'get sustainability right' what near and longer-term strategies can telcos deploy to help boost energy efficiency?
Transition to high efficiency rectifiers
There are a number of immediate steps operators can take to reduce the power they use and support the transition to a more sustainable future. One of the most obvious and already widely adopted strategies is to simply transition to high efficiency rectifiers in the data centre power systems present at every access site. Replacing legacy data centre power systems with newer, high efficiency models can improve energy efficiency by 5-6%.
What's more, modern equipment frequently includes energy saving modes and features that are all too often ignored. Today's data centre power systems, for example, are more intelligent and capable of more advanced energy management than legacy systems, but in many instances, operators don't harness those functions, favouring static operation. We urge operators to make the most of these systems' capabilities and reap immediate energy saving benefits.
Align energy strategies to your access site
When you consider geographies, climate, grid reliability, water availability, governmental regulations and countless other factors around the globe, it becomes clear that no single strategy is appropriate for every access site.
Energy and carbon management strategies must be linked to planning and real estate, and operators must tailor their approach to the conditions across their networks. For example, hybrid energy systems leveraging solar power to supplement unreliable or overtaxed grids are more commonplace in much of Africa, South America, the Middle East and parts of Asia than in the US where grid service is usually reliable and affordable.
Use intelligent controls to manage the load
Today, thanks to the latest innovations in technology development, comprehensive real-time monitoring of AC and DC power network infrastructure is possible.
Intelligent controllers are available with advanced load management functionalities that enable telcos to visualise load location, power performance, and distribution inefficiencies in order to optimise the DC power supply, maximise use of cooling and avoid overload.
By proactively managing the load, operators can identify the location and power profile of every rack at a given site. This ability to map the site's power distribution and thermal output enables operators to move the load from one rack to another to improve airflow and optimise thermal management. With effective load management tools, high availability can be achieved whilst improving energy efficiencies and saving costs.
Beware of greenwashing
The greener or more sustainable a brand is, the more likely it is to attract customers and maintain higher prices compared to its competitors. Simply put, companies want to buy from responsible vendors. However, any company must be careful with overpromises, or worse, greenwashing. Disingenuous claims often spotted by consumers and watchdog organisations can cause a negative impact on a brand's reputation.
And this same honesty is vital in attracting and retaining staff. Integrating sustainability initiatives into the day-to-day business strategies and honest communication around challenges and achievements will help operators to secure the talent they need for future success.
Embrace long term strategies
We're seeing many individual operators take proactive opportunities to implement intelligent load management strategies to better control energy consumption and costs. In the months and years ahead we're likely to see an eventual move away from the traditional diesel generator, towards hydrogen fuel cell technology.
Other innovations to look at closely include new and emerging battery technologies like sodium-ion that may present additional opportunities for off grid operation and energy management. And, as on and off grid power management becomes more sophisticated, we could see networks evolving into microgrids that generate and share their own power across the network and with the utility.
Although many of these technologies aren't viable alternatives in the access network today, we're confident this innovative industry will continue to drive progress – powering a more efficient, and greener, future for the sector. Indeed, by aligning their goals with those of a low carbon economy, not only can sustainability in the telecommunications industry be improved, but it can also extend the positive environmental impact to other sectors – leading the way towards a brighter, better, future.