There is now under a week to go until the biggest names in the mobile industry descend on Barcelona for Mobile World Congress (MWC), 25-28 February. With everything from eSIM, the IoT to 5G and smart cities, DCNN takes a look at what industry specialists predict to be the defining trends at world's largest mobile show.
eSIM goes full steam ahead, and into the enterprise
"2018 was a pivotal moment for eSIM and consumer adoption. With Apple using eSIM technology in the iPhone X, and a growing number of mobile operators across the globe supporting the technology, it's only a matter of time before eSIM-only becomes the standard in devices.
"At MWC this year, we can expect to see discussions focused on how operators can offer eSIM technology to the enterprise. For example, eSIM technology can be used by enterprises that use machine-to-machine technology. eSIM enables remote provisioning, so a company would not need to install a physical SIM card into each piece of hardware, which can be a painstaking task. This can make areas like public utility (like water and gas meters) much easier to manage and gives communication providers a new revenue opportunity by providing the connectivity.
"By working closely with device manufacturers, communication providers can guarantee that they are creating a smooth onboarding process for eSIM technology in the enterprise. Mobile World Congress will be a hot bed of discussions about how eSIM can be used across a broad range of vertical sectors."
IoT connectivity requirements to be fulfilled by 4.5G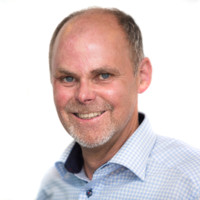 As the IoT expands, so too does the scale of projects and applications. The industrial IoT (IIoT) is characterised by sites with a high volume of connected devices and sensors – such as processing plants, mining and oil exploration, shipping ports – which require always-on, ultra-low latency, ultra-reliable and ultra-secure cellular connectivity. Signal in these environments often supports mission critical applications and needs to penetrate industrial-grade infrastructure, and hardware needs to withstand often harsh environments. Connectivity must be robust and reliable: failures, poor coverage and outages could risk to revenues and safety.I
What does this mean for Mobile World Congress? Whilst in the future, it'll be 5G that facilitates the IIoT, this year we'll see a demand from the IIoT sector for 4.5G, which offers the speed and latency to cope with most of today's IIoT demands. 4.5G technology can co-exist with 5G when the networks arrive and will continue to be used for years to come. There will therefore be a demand for coverage systems that can support 4.5G today and can support 5G when the technology arrives. Whilst a lot of the hype at MWC will be around 5G, there will also be a huge amount of discussion regarding how today's technology can support critical IoT systems.
5G will create a culture clash between traditional tech and vertical sectors
"At MWC this year, 5G handset launches and networks will steal the limelight. However, there will also be a big focus on how 5G can unlock opportunities in vertical sectors. Automotive, healthcare, smart cities, agriculture, manufacturing – it's these industries where the lucrative businesses cases lie, and which are driving the development of technologies.
"This has been great for these sectors while business cases were purely hypothetical. However, at MWCwe can expect to see some innovations come to fruition, and with them the issues and complexity of how to license patent bearing devices of these 5G technologies. For example, major car manufacturers will need to research, negotiate and finally obtain necessary patent licenses for their connected cars. This is something very new to them as traditionally major car manufacturers left it to their suppliers to deal with IP.
"Vertical sectors hoping to capitalise on 5G and the IoT will suddenly have to become technical experts and intellectual property (IP) pros. Failure to successfully navigate the landscape could result in litigation, which could stifle progress. These parties will require guidance, education, and a clear-cut route to fairly obtaining and using IP related to 5G."
The race for 5G commercialisation begins in the RAN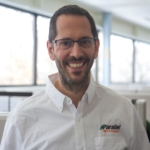 "At MWC this year, operators and vendors from across the globe will be competing to demonstrate they are leading the race for 5G commercialisation. We've already seen debate in the US market, as T-Mobile and Verizon have fired shots at AT&T for claiming that a service that they are marketing as 5G, is in-fact just supercharged 4G.
"Today, 5G is primarily concerned with radio access network (RAN) technology, as the 3GPP specifications for the core network have not yet been finalised. Being first to market with 5G is, therefore, about how quickly operators can introduce 5G radios into their networks and integrate them with legacy 2G, 3G and 4G infrastructure.
"In order to rapidly deploy 5G, the telecom industry is exploring virtualised RAN (vRAN) and open RAN (oRAN) technology. By virtualising and opening the RAN to multiple vendors, service providers can reduce the cost of all generations of deployments, from 2G to 5G. They can then deliver 5G coverage by making deployments easy and affordable to install and maintain, while sustaining a high quality of service for customers. Operators that take this approach will be in a strong position to win the race for early 5G commercialisation."
5G security comes to the fore
"5G has dominated the agenda at MWC for several years. However, while much attention has been paid to the increased speeds and innovation the next generation of communications will bring, discussions around 5G security have been much less prominent.
"From our conversations with mobile operators, we know how seriously they're taking security. In Barcelona this year, we will therefore see the operator community come together to discuss how to address critical security challenges. With 5G driving the adoption of virtualized network infrastructures such as containers and distributed cloud models, much of the conversation will focus on how carriers can secure and assure services in this increasingly complex environment.
"At the heart of these discussions will be the need for a pervasive security model that offers comprehensive insight on both service performance and security. In parallel with this, end-to-end visibility into the entire network infrastructure will become a critical component of security strategies. Only by having visibility into the entire 5G environment, including both public and private cloud, will carriers be able to identify whether devices are behaving in a suspicious or malicious manner. Armed with this insight, they can identify potential threats, and rapidly rectify issues before they impact services."
Smart cities will take centre stage at MWC
"At MWC19 we'll see plans and prototypes for smart city infrastructure demo-ed and mapped by exhibitors, with the Country/Territory pavilions and GSMA's Innovation City offering stages for playing out ideas for connected environments. This will span everything from autonomous vehicles to utilities management in smart office blocks, showcasing the benefits smart cities can bring.
"However, for smart cities to evolve from the ideas stage to reality, there are significant data challenges that must be addressed. Much of the data needed to inform smart city planning currently exists in siloes. Lacking the ability to join the dots between data sets, stakeholders will be unable to derive value from smart city projects.
"What's needed is an approach which marries both macro-level and micro-level views of the urban environment: visibility of every element and end-point in a smart city, and the ability to map this onto expansive real-world environments, in real time. Information on crime locations, for instance, can be mapped with street lighting provision to identify hotspots. Resulting patterns can then be used to inform urban planning and better secure our cities. Visualising and contextualising data will enable a 'data-first approach' to planning and development, ensuring connected infrastructure and services are tailored to their citizens' needs.
"Operators' attentions at MWC will also be focused on smart city developments, as they seek to enter new verticals and generate new revenue opportunities. Not only can operators provide the connectivity that will underpin cities, they'll also have access to unprecedented volumes of data from devices and sensors on their networks. This data could become one of operators' biggest assets and enable them to transform from dumb data pipes to powerful data vendors."