Now in its 13th year, DataCentres Ireland will be held at the RDS on Wednesday 22 and Thursday 23 November, and brings together everyone involved in the dynamic and fast-growing Irish data sector.
DataCentres Ireland's multi-streamed conference will discuss the issues and opportunities affecting both the Irish and the wider DataCentre sector.
The multi-streamed conference will look at the strategic issues and opportunities driving the sector, whilst the operational stream will look at the practical issue that can make your IT Infrastructure more effective and efficient whilst remaining safe, secure and resilient.
Call for papers
The conference programme is currently under construction. However, if you have a case study you think will be of interest to this audience of decision makers simply go to the website: Datacentres-ireland.com and hover over the tab and download the paper submission form at the end of the drop down box.
Background to DataCentres Ireland
DataCentres Ireland has consistently delivered a quality audience of decision makers and specifiers responsible for the Irish data centres sector and beyond.
The exhibition is your opportunity to showcase you, your company, and the products, services, technology and solutions you offer to all involved in the sector in just two days in November (22-23).
Last year, over 125 companies secured their stand within the DataCentres Ireland Exhibition, as they recognised the business opportunities that can be achieved from meeting a quality audience of buyers and decision makers.
Join the growing list of exhibitors
Whether your objective is direct sales, to secure partnerships, to get invitations to tender, or launch new products and services, whilst re-enforcing existing relationships and making new industry contacts, exhibiting at this event will benefit you!
To find out more about DataCentres Ireland simply go to datacentres-ireland.com or call Hugh and the team on +44 (0)1892 779992.
DataCentres Ireland – new event sponsors
The organisers are delighted to announce:

Iron Mountain has become the Lead Conference Sponsor

Riello UPS has repeated its Platinum Sponsorship for 2023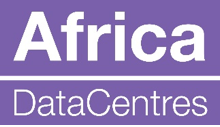 Africa Data Centres has become the Strategy Stream Sponsor

Solar Turbines is sponsoring the event lanyards again for 2023
The organisers would like to thank these companies for their continued support of DataCentres Ireland, which confirms the event's ability to deliver a relevant and active audience that matters.
Hear what delegates said about last year's event
"Great show this year…the best yet."
Eddie Kilbane, CEO, Kilon Holdings
"Great event…one of the best I have been to in recent years."
James Rix, Project Director, Accredited Sustainability Advisor, Arcadis Consulting
"Well attended event at all levels, stimulating and relevant conference topics with a diverse vendor expo. Ireland shows its data centre credentials…again."
Derek Webster, CEO, Andget
To find out more about DataCentres Ireland simply go to datacentres-ireland.com