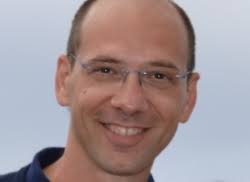 Service providers are always seeking new ways to dynamically and cost-effectively adapt networks in the face of massive traffic onslaughts. At the same time, they must continually deliver cost-effective and differentiated services. All the while, 5G looms large.
To cope with it all, there is an industry-wide dash to strategically embrace Network functions virtualisation (NFV). Fundamentally, NFV begins with the shift toward the virtualisation of network components currently deployed on purpose-built hardware. As networks evolve to NFV, the abstraction of the control, and data-forwarding planes, simplifies the creation and management of new services. In addition, service providers can benefit from a programmable network based on industry standard open APIs for greater flexibility and agility.
According to a recent survey, as many as 79% of telecoms professionals believe that NFV will be a critical strategic focus over the next five years.
Surveyed respondents stated that the top three NFV benefits include greater network and services flexibility (48%), enabling automation for increased efficiency of operations (44%), and reducing OPEX (40%). A considerable number also hailed NFV's potential to reduce CAPEX (36%), as well as its ability to improve network performance and reliability (35%). More than 95% of industry professionals believe their companies' investment in NFV will either increase or stay constant in 2019.
Nevertheless, an air of implementation uncertainty continues to linger.
Only 8% questioned in the survey felt that NFV was easy to implement on schedule. The biggest cited barriers were high cost and complexity of deployment (36%), followed by a lack of clear business cases (32%).
Looking ahead, service providers will want to leverage the benefits of flexible software licensing models, for example continuity of service in case of traffic growth (use before buy model), seamless migration of the network function, and flexible license delivery models (perpetual versus subscription-based).
Delivering a flexible and cost-effective Virtual Network Function
Fortunately, technology now exists to simplify launch and consumption of virtualised products, as well as create best-in-class NFV solutions. Today, service providers have the capacity to automatically create a set of highly-available set of services that can:
Auto-scale to support a specific guaranteed throughput, independent of the exact customer use case or infrastructure. There is no additional cost if use cases are later expanded and more resources are required to achieve the same throughput.
Provide high availability and auto-healing, deploying the required number of Virtual Machines to deliver a service – even in case of failure. It can also automatically recreate the Virtual Network Function (VNF) components most affected by the failure.
Auto-scale in case throughput goes off the scale. This alleviates service provider pain points related to capacity planning and over-provisioning. Use before buy models are already helping to prove the point. If, for example, a service provider only needs 20Gb/s for a specific use case, that is all they pay for. They wouldn't, for example, end up unnecessarily advance investing in 120Gb/s of installed capacity.
Migrate from one location to another. The solution is eminently flexible, allowing a grace period of over-provisioning to gracefully migrate traffic to different locations. VNF components in the old location are shut down after migration is complete.
Everything described above is part of a full lifecycle management solution with a flexible licensing model. It adheres to the European Telecommunications Standards Institute model for NFV deployment and helps service providers seamlessly migrate from physical network functions to VNFs. Realising the full benefits of an automated, virtualised network has never been easier, and the opportunities for service providers have never been bigger. Now is the time to take advantage