Is it too early to be thinking of the next, next generation of wireless technology? Trump doesn't seem to think so…
We are yet to get our hands on 5G devices and marvel at its enviable download speeds, which promise to be 10 to 100 times faster than today's 4G LTE network; though that didn't stop President Donald Trump hitting Twitter last week, broadcasting his desire for "5G, and even 6G technology" to be deployed in the US "as soon as possible".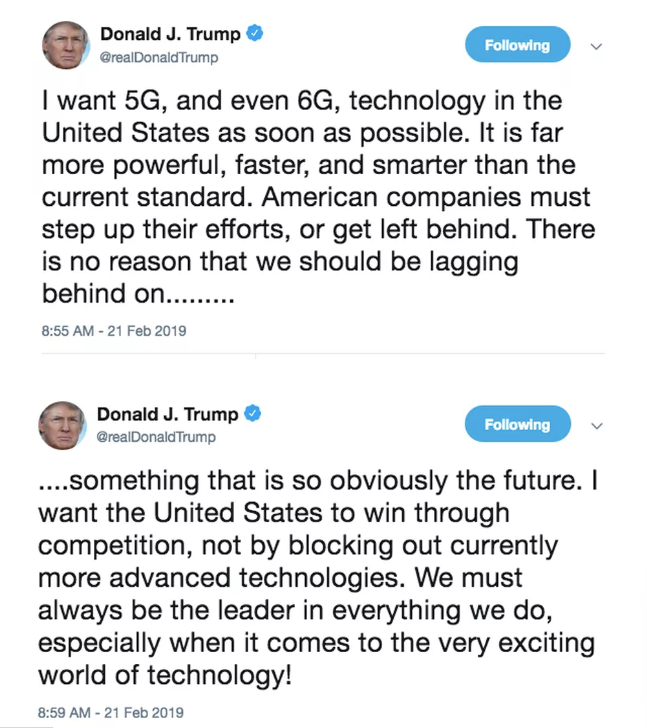 What is 6G?
Truth is we don't know yet and we aren't even close to knowing what '6G' will entail, but is that really surprising when 5G is barely even a thing?
Casting the moronic mention of 6G aside, and it is hard to say what spurred on Trump's tweets. It wouldn't be a stretch, however, to say it be something to do with the geopolitical tensions between the US and China ­– particularly in the context of Huawei and the race to roll-out 5G.
With MWC 2019 in Barcelona until Thursday this week, Huawei, 5G and the US-China battle will undoubtedly feature on the list of hot topics.
More on the US-China battle over Huawei will be in DCNN March 2019.