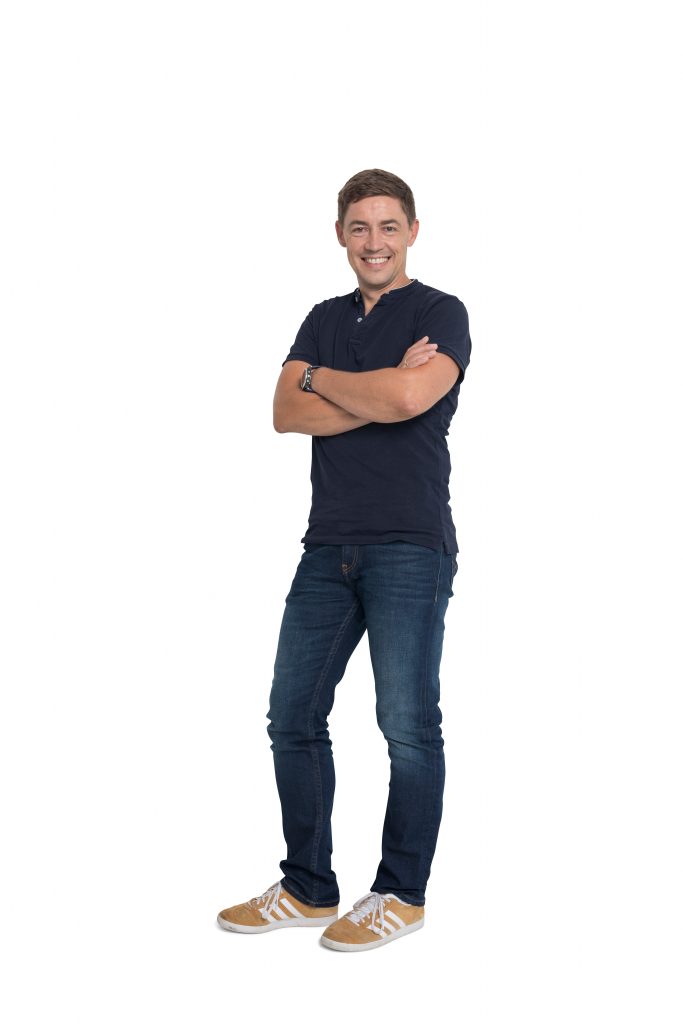 Data centres are the backbone of every successful cloud operation. With cyber attacks on the rise, data centres are a prime target, having the potential to hit several businesses with one strike. Here, Stefan Mink, Head of TechOps Infrastructure from IONOS shares insight on the best practice used to protect data centres.
Data is a valued currency in the modern world and, as reliance on digital technology increases, more data centres are needed to meet this demand.
In the past few years alone, cyber attacks have risen dramatically, and data centres are no stranger to these, with ransomware becoming a growing threat. South Korean hosting giant Nayana paid $1 million after it was attacked in 2020, with thousands of hosted websites being taken offline for several weeks. In 2018, NordVPN confirmed one of its data centres had been hacked after a third-party remote access system was installed, leading to an insecure server, showing the vulnerability external services can cause.
If attacks occur then this can not only be costly due to potential fines or ransoms, but it can have a long-term impact on the reputation of the data centre provider and the trust of its customers. This can cause a ripple effect to the businesses that use the data centre as well, who will see their services impacted, risking their reputation.
With attacks taking shape in many forms, a sound security strategy and well operated Information Security Management System (ISMS, ideally based on ISO 270001) shows prospective clients that you're trustworthy – if you're taking your own security seriously then they can trust you to manage their data and hosting needs.
Putting sound security measures in place
A successful data centre security approach is a combination of technologies, policies, processes and procedures. Data centre architects, who are typically responsible for security, need to plan in adequate protection, both from a virtual and physical perspective.
Putting firewalls in place to be a barrier that sits between private internal networks and public networks is one simple but crucial tactic to help manage threats.
According to Netscout, more than 10 million DDoS attacks on organisations were registered worldwide in 2020 – an increase of 22% compared to the previous year. As these attacks can happen at any time, continuous real-time monitoring of incoming traffic is necessary. Through permanent attack detection, the flow data of the incoming traffic is permanently analysed and continuously checked for predefined threshold values. Purely selective analyses offer less protection in comparison, as DDoS attacks could occur unnoticed. For example, IONOS operates its own backbone and globally distributed DDoS defence systems that defend against DDoS in a distributed manner. There is a need for continuous development and improvement in this race between attackers and defenders.
Managing access, both virtually and physically is another way to protect the most confidential areas of the network and data centre. Virtually, this can be done by periodically auditing permissions of users that have access to the servers and, by doing this consistently, any unneeded permissions can be modified to follow the minimalistic 'need to have' principle.
Traditional security measures shouldn't be overlooked when managing physical access either. Whether that's via badges or a pin pad system, it's important to be mindful of individuals that have access to the site or server rooms, especially third-party contractors. Do background checks and vet them carefully – often unapproved physical access can be due to human error, perhaps trusting an unexpected guest, rather than checking thoroughly. Therefore, it's vital to be constantly assessing who is requesting access, no matter the platform or approach.
As a response to this, educating users on social engineering, where hackers leverage human interaction for malicious attacks, is being explored more. This aims to embed good security practices across the full organisation and not just those responsible for security practices. IONOS has implemented a system of distributed responsibility: everybody needs to know the relevance of their work with regards to security and act accordingly. 
As well as physical attacks, threats may take the form of environmental factors, power outages or hardware failures and must all be prepared for. Data centre hardening for these include reliable backup systems, reinforced concrete walls to protect from external elements or attacks, and environmental controls that monitor and regulate temp and humidity.
With the rise in both hybrid working and cyber attacks security becoming more prominent on the businesses agenda, new innovation and approaches to data centre security management are being explored across the sector, challenging thinking and providing new solutions.
AI technology can help keep networks safe and reliable, no matter the size. Security automation helps make managing security simpler, often an overwhelming task, freeing up IT staff to work on more complex activity. This partnership between IT leaders and automations creates streamlined operations, lowers costs and reduces the risk for human error.
While the level of security needed will depend on the type of data centre in question, as a valuable target for hackers it's important to take all aspects of security seriously and create a plan that minimises and detects threats. By implementing industry standard compliance, e.g. with help of ISO 27001, staying on the lookout for any unusual activity and having a cohesive, consistent security approach, digitally and physically, you can help to ensure no area is overlooked.